NAME: Alexis Merry Vex
AGE: Doesn't remember. Looks to be about 14-16
GENDER: Female


HAIR COLOR: Black


EYE COLOR: Dark red



HEIGHT: 5 ft.
WEIGHT: Thin


PERSONALITY: Shy and quiet around strangers. Vicious in battle.


WEARS: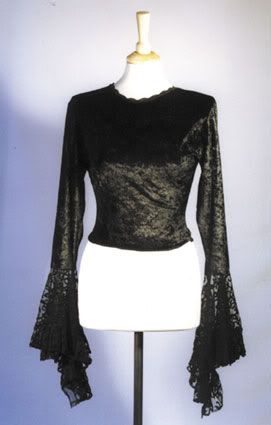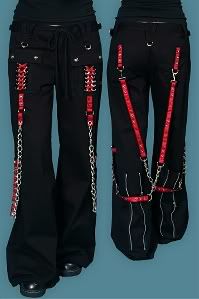 NATIONALITY AND ACCENT: Doesn't know nationality. Has an Irish accent.
HISTORY: All the remembers is from about a year ago when she woke up on the streets of Ireland. On that day, she woke up remembering her name, magic, and nothing more.
FAMILY: Doesn't know if she has any
POWERS: Lightening fast reflexes. It's almost as if she knows what's going to happen before it does.
FAVORITE WEAPONS: doesn't have a favorite. Anything is a weapon. Carries a falchion on her left hip and a gun on her right. Also has daggers in her boots.








OTHER SKILLS: Expert violinist
FRIENDS: Hasn't become friends with anyone
ENEMY'S: The Sanctuary. Doesn't know why they don't like her.
HATES: Sunshine, spring
LIKES: Rain, necromancers
ADDRESS: Doesn't have a home. She wanders
JOB: Assassin
MODE OF TRANSPORTATION: Motorcycle
DESCRIPTION
IN FIVE WORDS: Deadly, shy, fast, cute, curious